Opioid Education and Naloxone Training
Columbia Health is a Registered Opioid Overdose Prevention Program, recognized by New York City and State Departments of Health. Columbia's naloxone training program is part of a multi-disciplinary initiative between Columbia Health, Columbia Mailman School of Public Health, and the Columbia School of General Studies. Through this collaborative work, the program trains members of the campus community—students, faculty, staff, and alumni—to recognize signs of opioid overdose and administer lifesaving medication.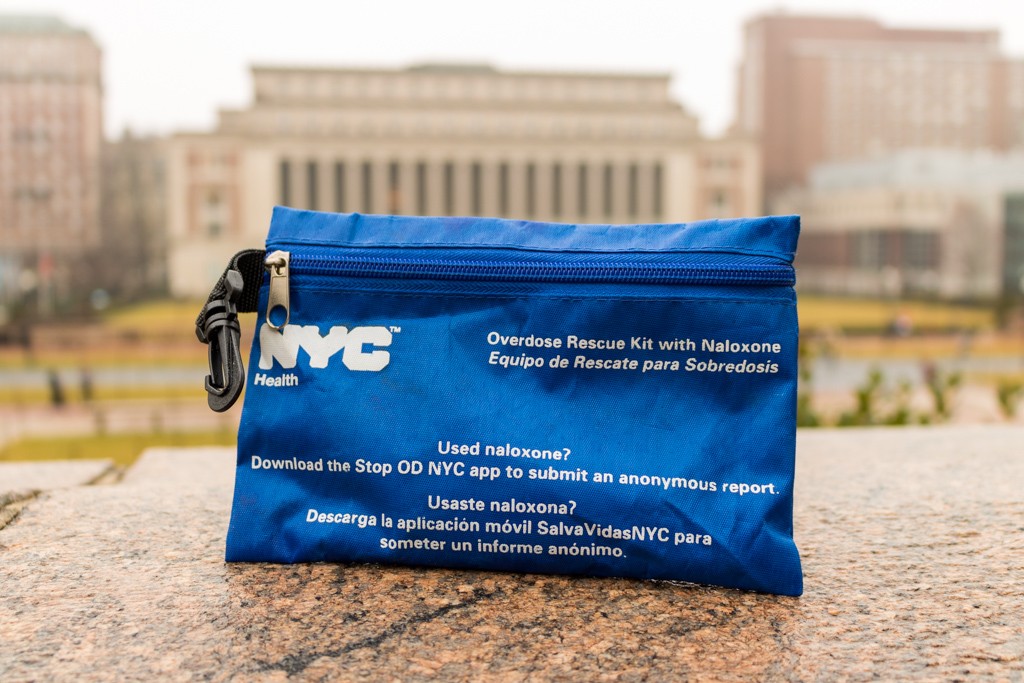 This training session will cover:
Opioid overview
What an opioid overdose is
Signs and symptoms of an opioid overdose
What increases the risk of opioid overdose
Medication for opioid use disorders
What naloxone is and how it works
Naloxone kit: components and use
Response steps for a suspected overdose
How to administer naloxone
Distribution of naloxone kits
All naloxone trainings are currently offered virtually via Zoom to members of the Columbia community. Naloxone kits will be available for pickup from Columbia Health or mailed to participants upon completion of training.
Attend a Training
Please visit the Columbia Health events page to view upcoming training dates and to register.
Students, faculty, staff, and alumni can request a Naloxone training for their group by completing and submitting a Naloxone Training Request Form. 
Become a Trainer
Students, faculty, and staff can become a Naloxone trainer through Columbia Health. If you are interested, please fill out the Naloxone Trainer Interest Form. Please note we require at least one year commitment.
Learn about starting a Naloxone training program at your school or university
Columbia Health is happy to share our process, resources, and work we've done so far. If you're a member of a school or university and looking to start a Naloxone training program or learn more, please fill out the Naloxone Training Resources Inquiry Form and someone will get back to you to coordinate a call.
---