Well-being at Columbia
At Columbia, well-being is an active and continuous practice, informed by ability, capacity, and environment. Well-being engages internal efficacy, promotes inclusivity and cultural humility, fosters a sense of belonging, and creates individual and organizational value.  
In all areas of the University, well-being is a priority that supports the advancement of knowledge and learning at the highest level and exists in a global context.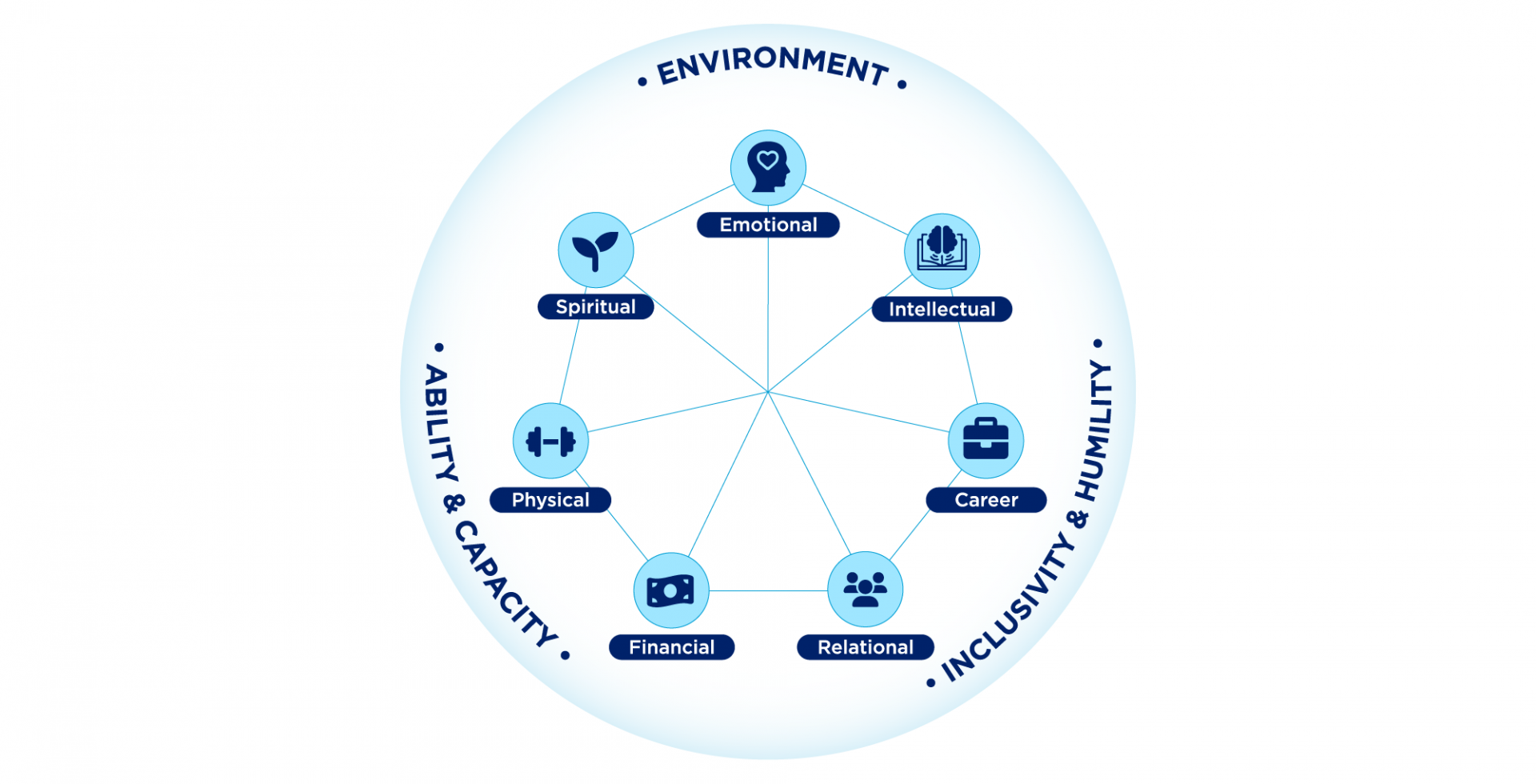 Career Well-being: To pursue fulfillment, connection, and growth in one's work.  
Emotional Well-being: To identify and manage feelings while responding and adapting effectively.  
Financial Well-being: To access and manage resources in order to feel secure while meeting current and on-going needs.  
Intellectual Well-being: To explore ideas and experiences that stimulate learning and knowledge application.  
Physical Well-being: To engage in a dynamic state of continuous physiological renewal.  
Relational Well-being: To develop positive, supportive, and ongoing connections in interpersonal, community, and organizational spheres.  
Spiritual Well-being: To seek and express meaning, purpose, and "connectedness to the moment, self, others, nature, and the significant or sacred." 1
Acknowledgments  
Through a broad community-based participatory process, the following groups made material contributions to the development and approval of a University-wide definition of well-being and the associated dimensions. We express our ongoing gratitude for past, present, and future leadership to advance well-being among all members of the Columbia Community.  
Live Well | Learn Well, Columbia's JED Initiative  
Columbia Health  
Healthier Columbia Network  
Wellness Advisory Committee, Office of Work Life  
Computer Workstation Ergonomics Working Group, Office of Work Life  
General Studies Student Council  
Columbia College Student Council 
---
Reference