Columbia University Announces Opioid Education and Naloxone Training Program on Morningside Campus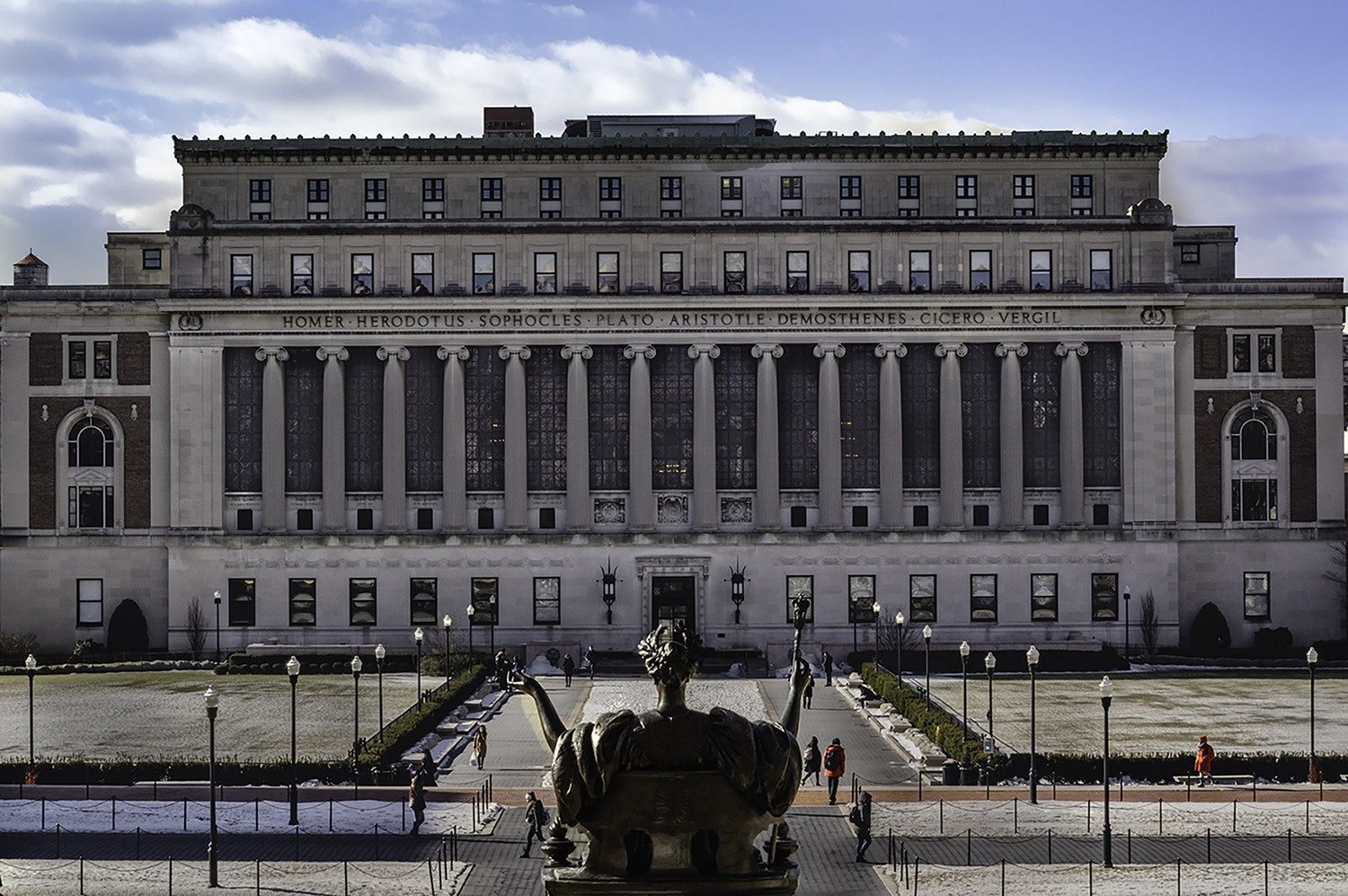 Unique collaboration bridges research to practice, bringing together faculty researchers, campus practitioners, and the student community.
As part of a multi-disciplinary initiative between researchers, practitioners, and students, Columbia Health is now a Registered Opioid Overdose Prevention Program, recognized by New York City and State Departments of Health. As a registered program, naloxone training and no-cost kits will be offered later in 2019.
This designation comes as part of a collaboration between Columbia Health, the Mailman School of Public Health, and the School of General Studies. Teams are working together on a research and evaluation program for naloxone education and training in higher education. The program will identify and train members of the campus community — both students and staff — to recognize signs of opioid overdose and administer life-saving medication.
The Columbia initiative is unique in that most work to date on college campuses has focused on training, but few also include a comprehensive research and evaluation component. The work will assess student motivation and attitudes toward participating, evaluate content in training, study the effectiveness of program as a whole, and implement an additional research phase to understand barriers and facilitators to implementation of such programs on college campuses. College students engaging in evidence-based public health strategies supports the well-being of campus as well as the communities in which the students live, work, and learn. Columbia's Morningside campus, situated in the City of New York, means that the potential impact and public health benefit of this program will not only support individuals in the campus community, but New York City at large.
This spring, a series of focus groups were conducted with key student populations. Input from these sessions will inform the program to better customize training for Columbia community participants. Follow up focus groups are being planned this summer to further inform the program launch. The naloxone and opioid education effort for the Morningside campus is slated to begin in Fall 2019 term.
The first phase of work is funded in part through a three-month planning grant, awarded in January 2019 to primary investigators Lisa Rosen-Metsch and Rachel Shelton through the Irving Institute CTSA at Columbia University pilot Collaborative and Multidisciplinary Pilot Research Awards (CaMPR).
This effort supports objective 11 in the Columbia-JED Strategic Plan to ensure substance use policies and protocols best support students.
The specific charge of this working group is to develop strategic messaging campaigns that educate students about the risks and consequences of substance use, as well as prevention measures to expand training for first responders and key community personnel to identify and quickly respond to substance use. The working group includes key leadership from Columbia Health, MSPH, GS, and the student community.
Members of the student community have actively contributed at all levels of the project – informing the plan, helping to submit the grant for funding, assisting in curriculum development, facilitating focus groups, and evaluating data.
The working group has submitted a phase two grant through the Irving Institute CTSA and is awaiting response expected in early June.
Members of the multi-disciplinary research group include:
Melanie Bernitz
Associate Vice President/Medical Director, Columbia Health
Associate Clinical Professor of Medicine (in the Center for Family and Community Medicine), Vagelos College of Physicians & Surgeons
 
Lisa Rosen-Metsch
Dean, School of General Studies
Professor, Sociomedical Sciences, Mailman School of Public Health
 
Rachel Shelton
Assistant Professor, Sociomedical Sciences, Mailman School of Public Health
 
Michael McNeil
Chief of Administration, Columbia Health
Adjunct Assistant Professor, Sociomedical Sciences, Mailman School of Public Health
 
Samuel Roberts
Associate Professor of Sociomedical Sciences, Mailman School of Public Health
 
Edward Nunes
Professor of Psychiatry, Columbia University Irving Medical Center
 
Carrigan Parish
Associate Research Scientist, Department of Sociomedical Sciences, Mailman School of Public Health
 
Bonnie Li
Research & Quality Assurance Manager, Columbia Health
Laura Brotzman
Program Coordinator, Department of Sociomedical Sciences, Mailman School of Public Health
 
Sharon Sperling-Silber
Nurse Practitioner, Columbia Health Medical Services
 
Jim Fey
Director of Morningside Operations, Public Safety
 
Lichinia Beltre
Executive Director of Compliance, Student Financial Services
 
Supriya Makam
Student, Columbia College
 
Alexander Meshel
Graduate, Columbia College
 
Dean Foskett
Student, School of General Studies
 
Kevin Graves
Graduate, School of General Studies
 
Nicholas Ganek
Student, School of General Studies