Relationship Violence Awareness Month
October is Relationship Violence Awareness Month
Every October, Sexual Violence Response recognizes issues of violence in intimate relationships and the impact they have on all of us, issues with particular urgency after nearly two years of unprecedented personal, societal, and economic challenges on a global scale.
We ask you join us in observing Relationship Violence Awareness Month (RVAM) as we remember, honor, and celebrate survivors, advocates, and activists through programming and events that offer hope, healing, and inspiration, affirming that relationship violence has no place in the Columbia University community.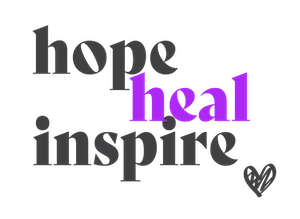 There is hope that the culture around relationship violence can change and even end.
As a community, we can heal from relationship violence and model the different ways healing can happen.
Join SVR this October to help inspire open dialogue that expands knowledge and understanding of this issue and create an accountable, compassionate community at Columbia and beyond.
---
Events
Expresso Yourself: Navigating Interracial and Intercultural Relationships
Available Now
This installment of Expresso Yourself features SVR's Executive Director, La'Shawn Rivera, SVR's Assistant Director of Training and Prevention, Debjani Roy, and Psychotherapist Mizuho Kanazawa--who specializes in culturally sensitive counseling, working with 'persons who feel they are between cultures', as well as couples who come from different racial and cultural backgrounds.
Questions explored include:
How do we begin to talk about cultural differences in our relationships?
How do you build trust in an interracial or intercultural relationship?
How do we become aware of and confront our own racial/cultural biases in our relationships?
How do we talk about trauma experienced at the intersection of identities in our interracial and intercultural relationships?
Through all of this, how can we authentically and with vulnerability connect with another person in a relationship?
---
"Wordsmith Wednesday"
October 13, 2021
Peace and Presence: Trauma Informed Song-Writing
12:30 - 1:30 PM ET
Register in advance for this webinar
This workshop works with simple lyric writing prompts in which participants are encouraged to write lists by tuning into their senses, colors around them, tastes, aromas, sounds, etc. This is a highly effective and enjoyable workshop, as each participants' contributions are woven into a song creation.
---
Peace and Presence: Trauma Informed Poetry-Writing
6:00 - 7:00 PM ET
Register in advance for this webinar
Working within trauma-informed prompts, this poetry workshop creates a safe space that starts with grounding, and connecting to participants with a brief discussion of poetic possibility, and is followed by prompts that are put in a specified amount of time for participants to write. Music is provided during writing phases and affirming connections to participants are provided throughout. A brief poetry reading would complete the workshop.
About Peace and Presence
Peace & Presence is a Columbia SVR initiative that introduces diverse holistic wellness tools and techniques for survivors of sexual trauma to experience and adapt to their own wellness needs. The program envisions a space where survivors feel held, understood without having to explain themselves, and given space to breathe and connect with one another in profoundly spiritual and experiential ways. Through its multi-faceted approach to mindfulness, movement, and nurturing of one's body, this program hopes to aid survivors to recognize and cherish their innate capacity to transcend trauma while being connected to a caring community of allies.
---
"Minding Your Trauma"
October 21, 2021 | 5:00 - 6:30 PM ET
Register in advance for this webinar
Maximum: 75 participants
Minding Your Trauma will provide participants with an understanding of trauma, trauma responses, and methods for healing and resilience. Acknowledging and attending to personal, communal, or generational trauma can begin a healing and resilience process for those who have experienced, are experiencing, or have witnessed traumatic events. Survivors, co-survivors, and witnesses will gain skills to identify, name, and release trauma. Community members who have not experienced violence directly will be offered key insights to shape how they interact with others who have experienced trauma. Participants will leave this virtual session knowing that they can contribute to a community of care where trauma is an experience to be acknowledged and mindful of, but that it does not define the person affected.
This session will be virtual and requires advance registration as participants will need to pick up materials from the SVR table on the Lerner Hall ramp from 11:00 AM – 2:00 PM the Mon. Oct 18 - Wed. Oct 20 (email [email protected] to schedule a different pick-up time).
This event is open to all members of the Columbia community and participants do not have to have experienced violence directly to register.
*Please note that this session counts for Sexual Respect Initiative (SRI) credit.
---
Moments of Pause
Every Wednesday in October at 12:00PM
Join the livestream on @columbiahealth on Instagram or @SVR.Columbia on Facebook
In light of the continued challenges we face due to COVID-19 that have exacerbated social and economic difficulties, we are inviting the entire Columbia community to take a collective moment of pause every Wednesday at noon throughout the month of October.
This pause is intended to create a space to honor survivors, especially at a time where there has been a rise in relationship abuse, but also to grieve what we have lost, acknowledge the changes we have seen and experienced, and reflect on the ways we continue to adapt to the various ways this moment has informed our current ways of being.
If there is another moment more convenient for you to pause or another way you choose to reflect on this issue, we hope you will still join us in energy and thoughts.
---
Purple Thursday
On Thursday, October 21, you are invited to wear something purple to communicate your support of survivors. If you can't wear purple due to the attire requirements of your role, you can pick up Purple Thursday stickers at Lerner 700.
---
Zoom Backgrounds
Download an RVAM Zoom Background: Right-click on the image, click "Save Image As...", and add to Zoom!
---
About Sexual Violence Response (SVR)
SVR aims to end gender and power-based violence through collective community action. SVR creates social change by building a compassionate and accountable community, with a commitment to increasing resources and support for survivors and co-survivors of violence. Read more about the resources SVR offers students.