CPS Is Here For You: Virtual Support for Students Near and Far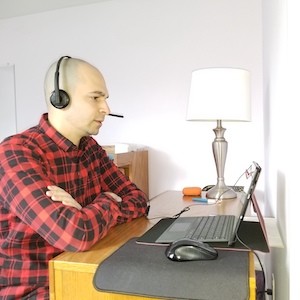 On March 15, 2020, Columbia Health rapidly moved to a virtual service delivery model consistent with public health measures to minimize the spread of the coronavirus and to protect providers and students
Counseling and Psychological Services (CPS) began offering its virtual services that same day. Students* who wish to make a virtual appointment with a CPS provider may do so, by calling 212-854-2878. Urgent mental health care is also available 24/7 through the same number. Virtual appointments are conducted via phone or the HIPAA-compliant video conferencing platform Zoom Health.
Many students who were already seeing providers at CPS transitioned seamlessly onto the virtual platform. The weekend before the shift to virtual delivery, CPS providers contacted their clients to confirm upcoming appointments and determined how they would continue their appointments virtually.
Continuing to care for students with individual counseling
CPS providers continue to provide its core offerings to students  while they shelter at home. Students should call 212-854-2878 during regular business hours (Monday—Thursday: 8:00AM to 6:30PM and Friday: 8:00AM to 4:30PM) to make a virtual appointment for individual counseling.
Remember that chemistry is important and that if you would like to switch providers, you can do so. Bios for CPS providers are available on our website. When scheduling your next appointment, talk to the reception staff about seeing a different counselor.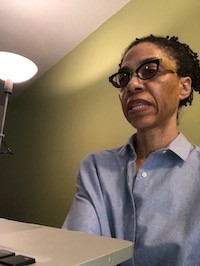 Helping find an alternative mental healthcare provider and manage medication
CPS psychiatrists are available to assist students requiring medications. Students who have an ongoing relationship with a CPS psychiatrist may schedule a follow-up virtual appointment by calling 212-854-2878.
Students not currently under the care of a CPS psychiatrist who believe they might benefit from medication may schedule an initial conversation with a CPS counselor by calling that same number. The counselor will inquire about your symptoms, personal history, and present circumstances.  Having this background in advance enables our psychiatrists to provide the best informed, most efficient care.
Students who would like to see a mental health professional in their community can request an expedited visit specifically to facilitate such referrals. When calling 212-854-2878 to make an appointment, let the reception staff know that you are calling to make a "social work consultation" appointment for a community referral. You will be scheduled to speak with one of our social workers who will discuss your treatment goals, preferences, and insurance coverage, and refer you, if at all possible, to an external specialist or other resources.
Please note that while our goal is to connect you to an appropriate community resource as quickly as possible, our ability to do so will be dependent on the availability of providers in your community.
Connecting with peers and providers through virtual support spaces
Often, talking about a shared concern with peers can go a long way in helping you process and cope with what is going on, especially during these particularly challenging times.
While CPS is unable to offer the traditional group therapy format, providers have rallied to develop a close alternative: virtual support and drop-in spaces. After students returned from Spring recess, CPS began offering these digital spaces to address a variety of concerns, many of which were suggested by students: creative expression, body positivity, open chat, graduating amid a pandemic (undergraduate), bereavement, relationship skill-building, sheltering-in-place as a couple, remaining on campus, being home with children, mindfulness, the return from studying abroad, being back at home, racial and ethnic bias during a pandemic, international students unable to return home, trans and queer care space, and academic success in troubled times.   
Due to the open and online nature of virtual support spaces, they are not private or confidential though participants are encouraged to be respectful and mindful of each other and to practice discretion.
Curating free coping tools to help you manage stress, anxiety, and other concerns
Beyond resources in Columbia Health, there are many digital services, mobile apps, and online resources available online to support you where you are. CPS has curated resources for crisis help (with specific resources for LGBTQ, parents, and survivors of violence), sleep, trauma, substance abuse, compulsive behaviors, time management, eating disorders, as well as mindfulness resources to help build your capacity for a meditation practice.
You may also wish to visit University Life's collection of resources, activities, and opportunities related to COVID-19, especially for students.
CPS continues to support the emotional wellbeing of students with compassion and understanding of the unique Columbia experience, whether in this pandemic or in general. Please call 212-854-2878 to make an appointment, check out our various online support spaces, or find an online coping tool to help you be well during these times.